Welcome to Body In Motion Chiropractic Center
Welcome! We have been providing Chiropractic to the South Bay since 2008. Through the years, we have always looked for ways to enhance our patient's care, but our purpose and passion for what we do has not changed.
Our first step along the path to health is to listen compassionately. During our consultations, we want to fully understand where you are coming from and where you want to go. We make time to answer all of your questions and explain everything in advance. We take pride in offering affordable, gentle, quality chiropractic care. Whether it be for pain relief, corrective care, or maintenance care, we are committed to guide you through the steps to reach your greatest potential. Ultimately, you decide if Chiropractic is right for you and how you would like to incorporate it into your life.
Gentle – no quick twisting or popping noises
Affordable – accepting many PPO insurance plans and offering discounted cash plans, no large contracts
Quality – treatment plans designed specifically for your needs
Compassionate – We look forward to getting to know you as a person, not just a patient.
Winner 2015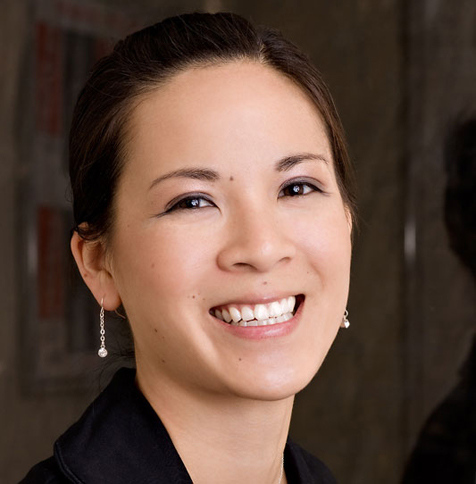 Dr. Stefanie Yuen Ochs (Yoo-en Oaks) grew up in San Jose, California, but attended high school and college in Southern California. After receiving her Bachelor's degree in Biological Sciences at the University of California, Santa Barbara, she returned to the Bay Area, where she earned her Doctorate in Chiropractic from Life Chiropractic College West, in Hayward, in September 2007.
During chiropractic college, Dr. Stefanie led the Activator Methods Chiropractic Technique Club, where she instructed fellow students on the Activator technique, a very gentle technique that is an effective treatment for people of all ages. Activator has been very well received even by people who do not like traditional chiropractic adjustments, but who recognize the great benefits of investing in their health through chiropractic. She also attended Activator seminars and multiple instructor conferences, not available to all chiropractors, to learn the latest research and developments in the technique. After graduation, she worked closely with two chiropractors in San Jose who had used the Activator
technique for over 20 years.
In October 2008, the opportunity to open her own practice in Santa Clara presented itself. She chose to continue practicing Activator because of the great results she had experienced for herself and seen on her patients. In June 2012, Dr. Stefanie launched Body In Motion Chiropractic, also in Santa Clara. In August 2015, Body In Motion Chiropractic relocated to San Jose where Dr. Stefanie continues to provide affordable, gentle, quality chiropractic care.
When she can find some free time, Dr. Stefanie enjoys baking, playing the piano, camping, and attempting Pinterest projects. These days however, are usually spent rolling in the grass, blowing bubbles and running around trees at the park with her husband and young daughter.
Patients with neck and shoulder pain
70%
Patients who have desk jobs
90%
Patients with extremity (arms, legs, hands, feet) pain
58%
sports (old and new) injuries